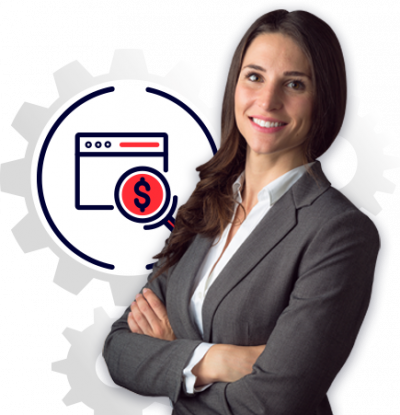 Maximize your Procure to Pay Efficiency, Transparency, and Accuracy through
Accounts Payable Automation
At REQUORDIT, we offer accounts payable automation, an all-in-one solution that simplifies the daily tasks of your Accounts Payable team, such as, coding, capture, indexing, workflow management, approvals, and more.
All this through A SINGLE PLATFORM:
OnBase
by Hyland.

Still looking for reasons to Automate your Accounts Payable Process with REQUORDIT? We've gathered a short list of some benefits you would enjoy through automation.

Eliminate Manual Indexing


Integrate with your current systems


Automatic Error Detection

Approve from Outlook and Mobile devices

Automatic notifications, follow-up, and escalations

Automatically reconcile any related documents

REQUORDIT offers a host of integration tools to integrate virtually any ERP or other line of business application so that real-time data can be evaluated and trigger workflow actions accordingly.
How REQUORDIT helps with your accounts payable automation
We can assist in automating as much of the Procure to Pay process as necessary including starting in procurement with an electronic Purchase Order Requisition that can go through approval and then automatically generate the PO and send to the vendor. Alternately the PO process can take place in your existing applications and we can pick up when invoicing starts! 
(Digital or paper format manual indexing) In this unique hands-off indexing approach invoices will not need to be seen by the AP team until they are already indexed and in the Requordit AP workflow.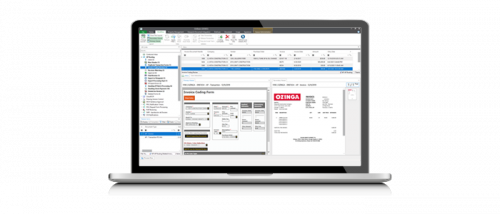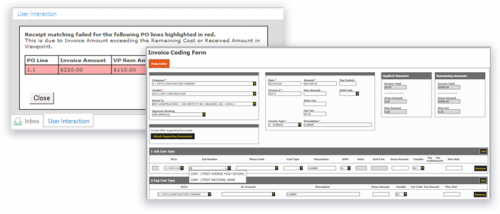 Invoices in the AP workflow
The system will automatically check the invoice metadata in real time. Identifies invoices that are missing information, and notify the AP team accordingly with automated notifications.
Once invoices have been fully indexed and coded let the Requordit AP Workflow handle the approval routing. Let invoices flow to the correct person based on project assignments, dollar value, PO requestor or anything that can be identified based on the invoice data. Easily create new approvals without needing to go to IT.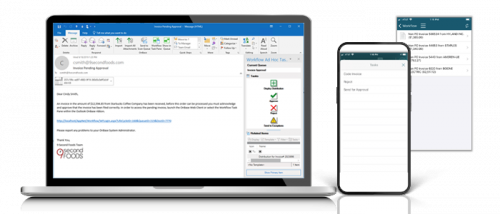 … see the full picture with dynamic, visual reporting dashboards that filter and drill down as you click… Full document integration leverages the power and transparency of Requordit's AP repository without double storage
© REQUORDIT 2021, All Rights Reserved