partnership with Trimble Viewpoint is stronger than ever before!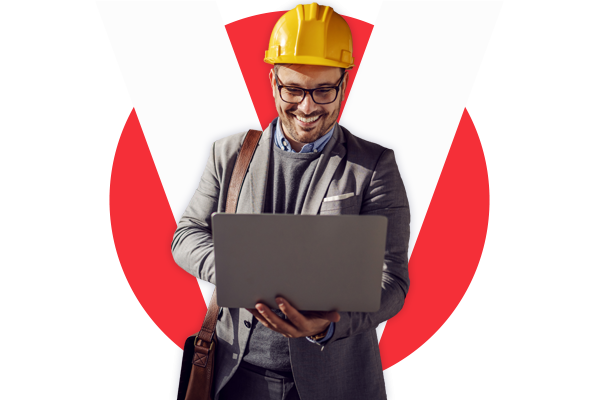 Continuing with their mission to MAXIMIZE HUMAN POTENTIAL through process automation, REQUORDIT has recently reconfirmed its partnership with Trimble Viewpoint by being granted as Featured Partners by this leading construction software company.
In an industry filled with many competitors, REQUORDIT has managed to stand up by changing the way construction solutions are commonly being offered and implemented. For over two decades REQUORDIT has helped its clients, through tailor made solutions and humanly premium customer service.
Currently, digital transformation is a must for business of many industries all around the world, and the Construction Industry is no exception to this demand. For this purpose, REQUODIT, which is endorsed by one of the best construction software companies, Trimble Viewpoint, has always made it clear that digitalization is not a threat to human talent, but a way to maximize the human potential of a business to help it thrive.
By being reconfirmed as Featured Partners this year, Trimble Viewpoint reiterates its trust in REQUORDIT'S mission and way of doing things.
If you are in the Construction Industry and you are looking for a way to easily and efficiently migrate your business from the burdensome aspects of manual tasking into the wonders of process automation, to allow the human potential of your organization be more efficient, REQUORDIT, and its unique integrations, is without a doubt, your most complete and better option.
To learn more about our integrations, we have selected a series of documents you can download.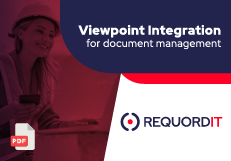 Core solution developed to create a best-in-class inte gration between OnBase and Viewpoint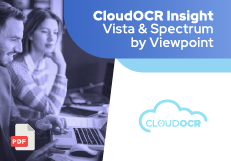 This solution includes ancora OCR, OnBase AP Coding and Approval Workflow, and OnBase Document Management.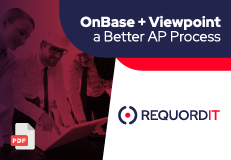 This solution includes ancora OCR, OnBase AP Coding and Approval Workflow, and OnBase Document Management.
At REQUORDIT we offer an  extended  variety of on-premise and cloud-based solutions, services, and technologies, with an emphasis on AP Process Automation, OCR Capture, Document Management, Business Process Automation, and Records Management using our extensive experience. Our unique process involves rapid application development and niche application consolidation that help maximize resources. 
Don't hesitate to contact us 
Winners will be announced via LinkedIn
and via email on November 1st.
Don't forget to come follow us 
Do you want to learn more about our solutions?
© REQUORDIT 2021, All Rights Reserved